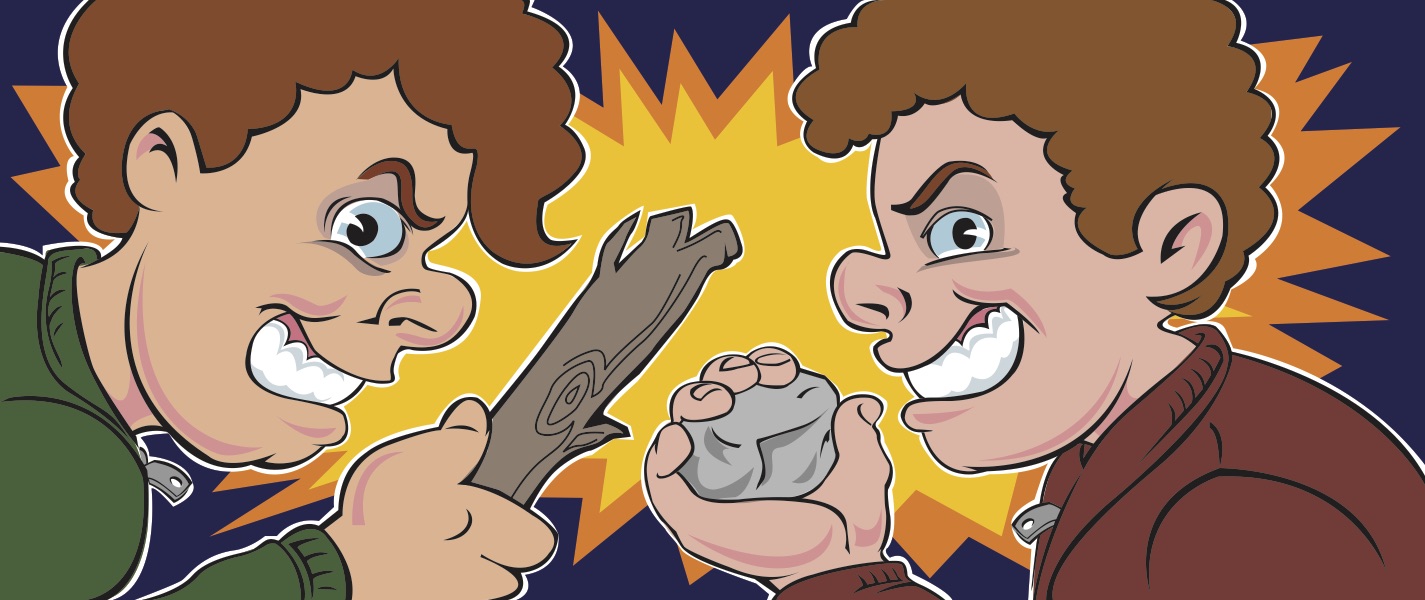 ________________
Trees up and down our block were filled with toilet paper.
Garbage cans overturned in the street. grass bags gutted. mailboxes knocked off their hinges, lawn art destroyed.
An old woman wearing rhinestone rimmed glasses stood in her front yard weeping into her hands.
The remains of a bird house lay in shambles at her feet.
Someone had knocked it down?
She and her father had built it when she was just a little girl.
Now? it was gone. with it, a sweet memory of time spent together.
Lois Ahnya removed her glasses and rubbed her eyes.
We all knew who did it.
It was those Macgillycuddy Bastards.
I'd dealt with these two before.
Troublemakers. make no mistake about it.
Rocks, bottles, bricks, boards and bats were the instruments of their trade.
If you had a son or daughter the age of these boys? You spent the better part of your day dodging em.
Not an easy thing to do when you're from a small village.
Timmy Macgillycuddy , younger of the two boys. Shifty eyes, mean, cunning. I wish I could say he was highly intelligent. but that would be a lie. he was trouble, a weasel. equally adept using his feet or fists to inflict damage . His preferred weapon of choice was anything he could get his grubby little paws on. Didn't matter. rock, stick or garbage can lid. anything he could throw at your head.
Billy Macgillycuddy, the older brother. When he looked at you? It felt like he wanted to chew on your face. something was just not right about that boy.
First time I saw them. they were standing in the middle of the street throwing rocks at a mailbox.
Our mailbox.
Their family moved onto our block a few years before we did. people felt helpless. some gave up, moved out.
Surely it can't be as bad as that?
You got a minute? My neighbor Monty Asked.
When they first moved into town, the boys were invited to a birthday party for one of the local kids. You know the Monahan's? Their son Finn?
Well, At the party……One of the other children made the mistake of telling Timmy to…Stop chewing with your mouth open.
Timmy took it up to ninety. flipping the table over on top of the birthday boy. His older brother unaware of what was happening, having just come out of the bathroom, picked up a chair and threw it into the melay. both boys grabbed an armful of gifts. and fled out the front door.
Nobody knew what to do? call the parents? they're just kids after all. kids being kids.
They'll grow out of it. right? isn't calling the parents a little excessive? You want to do it? go ahead. The Mother is a Nut. The Husband? a hardchaw not to be trifled with.
I asked if anyone ever saw them at parent teacher conferences?
Responses varied from. "Oh Thank God, No!" to "Holy Jaysus, I hope not?" to "No? Is She Here?!" I said good morning to her once…..she told me to go shit in my hat.
The entire neighborhood had their fill, it was looking like the next incident would push good people too far.
We all wanted these little hooligans gone.
We just didn't know how to do it? the coppers weren't being much help.
Garaging was rampant in the neighborhood. Items reported stolen included, tools, balls, bats and bikes.
Most of the handy work having been done after dark. no one saw a thing. people were installing security cameras, The town locksmith was working overtime. One of my neighbors suggested we dig a pit in his backyard and try and trap em.
Lois had reached her limit. enough was enough. from then on? anytime the boys made an appearance on the street. they got the hose. playtimes over now eh?
When the boys hit or kicked a ball onto her property. she'd burst out the front door, grab the ball, stare the boys down, and return with it to her home.
If they tried to enter the property from the rear? she'd sick her dog on em. German Shepard, Named Doug.
Something was gonna give. a few bets were made on the side. everyone had their money on the boys.
I wasn't so sure.
Weeks passed. things quieted in the neighborhood.
Tuesday Night turned to Wednesday morning.
A favorite pastime of the boys was ghost riding bikes.
Our street has a slight grade to it, which makes it the perfect test track.
Ghost riding a bike is an art form. you have to know exactly when to dismount. when to release. and a general idea where you hope to have it go.
One judges a good ride on the length. the longer it travels un-piloted, the better the rush is.
Lois was backing her car out of the driveway.
The bike had been released. rolling on its own accord. Riderless.
On impact the back tire rotated over the front. striking the passenger door window shattering it.
Broken Glass flew every which-ways.
Lois catching most of it in the beehive.
Thankfully she was wearing her glasses.
Bridie Donovan out watering her porch plants shrieked. she had witnessed the whole diabolical thing from across the street. barreling inside to call the police.
Billy and Timmy scattered.
Ducking between the Mulligan and Kelly's straight home to establish an alibi.
At The Macgillycuddy residence.
The boys were questioned by our village finest. One Officer Fink. followed by a trip with their mother to the station to fill out some paperwork. their attorney apprised of the situation would meet them to assist.
Malicious mischief, destruction of property were the charges. all misdemeanors. sadly? not a felony to be to be found.
They claim to have only borrowed the bicycle. and were on their way to return it when it jumped up, took off and plowed into Lois car.
This wasn't the boys first trip to court.
"No Boy is Bad If Given a Chance?"
Father Flanagan of Boys Town obviously had never met these two. Pah! What did he know about good boys? No boy is bad is it?
Well aware of who was in front of him. The judge sighed and shook his head.
A warning was not going to suffice this time.
1500-2500 to fix the damages estimates provided the court stated.
In Addition, Her attorney asked the court for compensatory damages to her bird house.
The judge, while being sympathetic to her testimony. was unable to indict the boys on the bird house destruction. there were no witnesses after all? unlike the ghost ride.
Seated nearby, Lois enjoyed the proceedings immensely. leaning forward cupping her hand over her mouth while she listened intently.
The judge heard the case as put forth by the attorney's representing each party. after which he remanded the boys to juvenile detention for 30 days.
What started as a giggle turned into uncontrollable hysterics.
Rising from her seat. she exited the court room laughing all the way out.
The Macgillycuddy's glared, watching her in silence.
A month? that's it, is it? Well?
Better than a sharp stick in the eye.
All anyone knew or care, was they were gone. for now.
Everyday is a gift.
I'm excited to find out what's next?
You never know what tomorrows going to bring.